Have you ever felt when talking to someone, like you are walking on ice? 
What if that is how other people feel when they talk to you?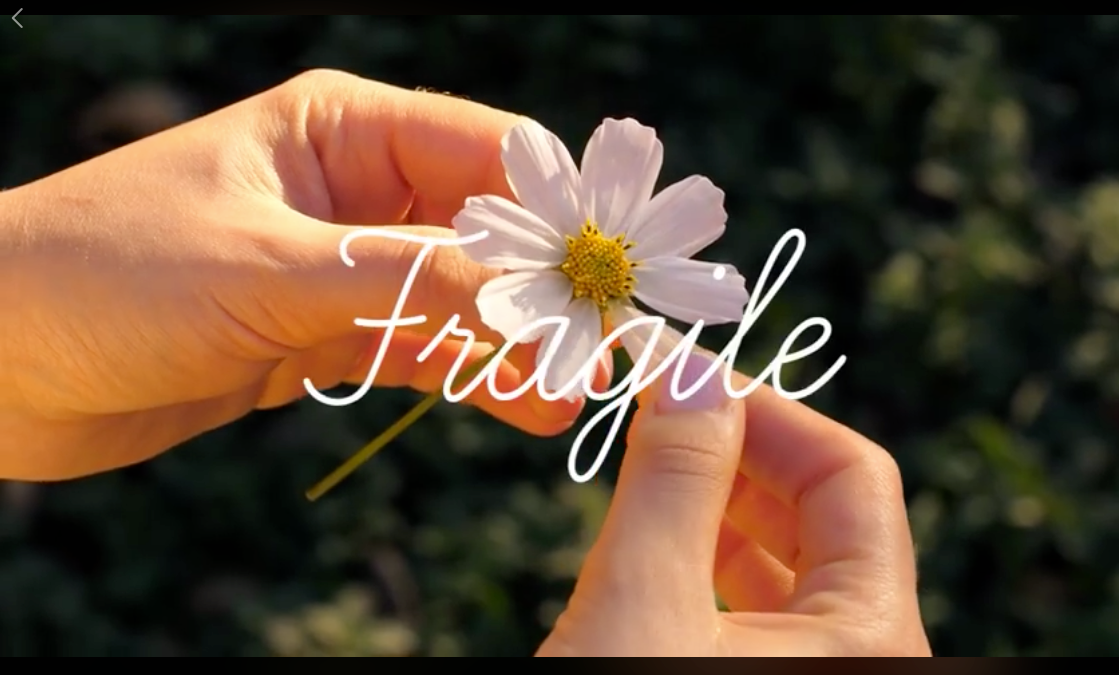 The song Fragile is about love but a deeper dimension of it where you have to be so understanding and so gentle because the other person is not as strong as you. 
The song came about from the lyrics by Michael Davis. I picked up the rhythm very easily and from the first moments it seemed to have a tango or Latino feel to it. Michael was surprised–in his mind, all the songs he writes start out as country songs. But I had a different idea. 
The track initially was developed at the Sound Room and then received a new boost of energy from the producer Karl Benton who combined arabic and spanish motives in the arrangement. 
The vocals and the final finishing touches happened in my favourite studio Manuka Studios where Mike McCarthy added his magic to the mix. 
I am very pleased with it as it has a very hopeful feel to it even though the lyrics are quite sad in some places. 
It is part of the new album Back Where We Started and today we released a music video for it which contains footage from the recent live shows of the NZ-wide tour.

You can watch the new lyric video here: