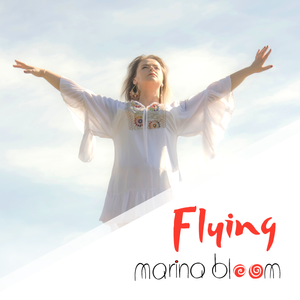 The song 'Flying' had a very interesting journey. 
My lyricist and friend, Michael Davis, had read a book called 'Fear of Flying' by Erica Jong (a 1973 novel known for its contribution to second-wave feminism!) and the song had gotten its start. 
When Michael showed me the lyrics, I heard the chorus melody in my head straight away. It took me a while to get the verse melody, but within a few weeks of December, 2018, the melody and lyrics were finalised. 
We started on the production of the song with Karl Benton in February 2019 and it started to come together quite effortlessly. Karl and I are so in sync when we create music, he really understands the vibe I want in a song. 
Karl added some amazing beats and worked on the arrangement and instrumentation so that it sounded larger than life! After Manuka Studio mixed and mastered the song (with the awesome Mike McCarthy) I listened to it once I got it home and it made me cry! 
I was so incredibly proud to write something like this. 
We've created a lyric video so you can sing along (link below), I hope you really enjoy it!